2 minutes reading time
(449 words)
November is National Alzheimer's Disease Awareness Month & What you can do
November is National Alzheimer's Disease Awareness Month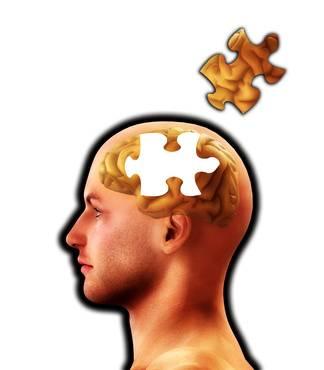 Here are a few things you can do to help mitigate your risks and protect the brain you have.
A good night's sleep. At least 8 hours of quality sleep. No electronics before bed, no late coffee or eating, make your bedtime sacred. As busy professionals it's often tempting to go on six hours of sleep or less. Don't. There would come a time when those 2 more hours of sleep a night would be priceless to you.
Regular Exercise. A daily walk or run. Strength training. Something. This is critical to a healthy brain. Studies show that exercising 5 times a week help bolster your brain against loss of function. Adding 2-3 days of strength training into your routine can dramatically increase this protection.
A Nutritious Diet. Eating right helps fortify your brain and flush toxins. Cut back on the grains, up the vegetables. Are you eating out too much? Guess what that brings? Sodium and fat in high doses. Stop making excuses to fail. IE: "oh just today because I feel bad, or ..I deserve a little treat…". Start making excuses to succeed. IE: "I can do it, or …I will have a carrot instead, or…nothing tastes as good as skinny feels."
Mental Stimulation. Learn a new language. Do math problems. Engage your critical thinking. Consider this strength training for your synapses. If it's hard and makes your head hurt, you're doing it right! Think about how your arms feel after curls.
Stress Management. Animals that are subject to stress live shorter lives with a lower quality of life. Guess what? You're an animal. Find a way to release that stress. Whether it is through prayer or meditation or talking, yoga or your morning walk, unburden yourself. Not only will this help protect your brain but will also make everyday living more enjoyable.
An Active Social Life. Getting out and meeting your neighbors, talking with new people, making new friends are all good to engage our cortex. A large part of our brain is wired for a social environment. If you're sitting at home on Facebook or watching television, you're shutting off the majority of your brain function. You can start by combining this with your morning walk and greeting the other walkers.
Guardian Solutions LLC believes in promoting an engaged fulfilled life. We want you to take care of yourself as much as we take care of your IT needs. If you're practicing Number 4 and run into a problem with which you need help, give us a call at 719.749.1112 and we will come address your issue. Take care of yourselves and we will see you on-site!!!