Guardian Solutions, LLC
Guardian Solutions, LLC is a leading web design and online marketing agency based in Colorado Springs, Colorado. We serve small to medium sized business throughout the United States, and along the front range of Colorado including: Monument, Colorado Springs, Peyton, Fountain, Woodland Park, Pueblo, Castle Rock, Denver and the surrounding communities.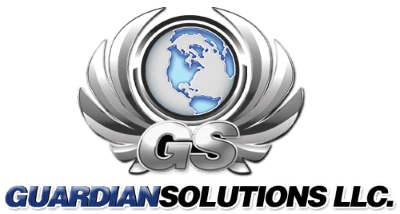 Technology Consulting, Security First. This is the motto under which we operate and this is the foremost consideration given to every aspect of our business. Started in 2012, Guardian Solutions is a leading provider of Website Design services, Search Engine Optimization, Website Hosting and Online Marketing including: Social Media Marketing, Pay Per Click, and Cyber-Security Consulting services to small and medium sized businesses.
Donna Campanelli, Chief Executive Officer
A native of New Jersey and resident of Colorado Springs since 1999, Donna Campanelli started her consulting career in New York City in 1989. There she provided IT consulting services for major corporate clients. Having worked with corporations like New Jersey based Polo Ralph Lauren and numerous other major corporations across the country, Donna brings her expertise in business efficiencies, marketing and system automation to her clients.
As co-owner and CEO of Guardian Solutions LLC, and one of Colorado Springs leading business professionals, Donna enjoys helping business owners navigate through the complex world of internet technology. She is a Cum Laude graduate of DeVry University having attained a BS in Computer Information Systems with a concentration in Web Application Development.
Gerald Watkins, Chief Technology Officer
Born on a family farm in Kansas, Gerald learned the value of hard work early. It is with this work ethic that Guardian Solutions was created. Not happy with having a device that works, Gerald needed to know WHAT made it work and WHY. This opened the door to the first inception of Guardian Solutions, that of a hardware repair company. But always with a mind to the future, Gerald saw that people needed much more than hardware services.
After attending a security convention and becoming involved in the cyber-security community, Gerald went back to school and graduated from Colorado Technical University with a Bachelor of Science in Information Technology, Cyber-Security Specialization. With a desire to bring awareness to the need for cyber-security and education to small business, security consulting was added to the mission statement and the Guardian Solutions motto was created. Technology Consulting, Security First. Words Gerald and the company live by.
Our Staff of Professional Writers, Programmers, Artists, and Assistants.
Of course we could not do what we do without our staff of professionals who provide the specialized knowledge that is necessary to support the many types of projects our clients require. We are thankful to be able to work with such excellence in their respective fields. If you are interested in employment opportunities with Guardian Solutions LLC, send us a contact email and introduce yourself.