The holidays season is the most wonderful time of the year — for opportunistic criminals. Beware of these malicious behaviors, which seem to run rampant during the most festive months of the year.
No. 10 - Dangerous Holiday Downloads

Anyone with a bit of holiday spirit can appreciate a downloadable dancing elf, Hanukkah jingle or Santa Claus screensaver. But what happens when we click on something more sinister in those spirited online offerings? For starters, it can infect our computers with a dangerous virus, worm or Trojan, which can wreak havoc on an operating system. What's worse, some holiday-themed downloads can leave you vulnerable to identity theft and fraudulent activity. Don't let that yuletide ring tone destroy your new year. Always be extremely careful about what you install or download from the Internet.
No. 9 - Evil E-Cards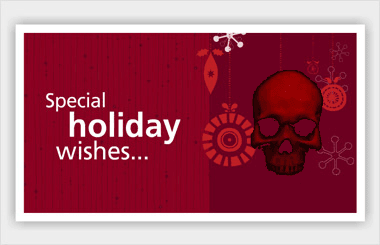 People love to send e-cards, especially during the holiday season. But e-greetings can deliver more than just music and merriment. Some contain horribly destructive computer viruses cleverly disguised in holiday cheer. As soon as the recipient opens the e-card or a link contained within it — often appearing to come from a friend or family member — a nasty virus is unleashed into his or her computer.
On the plus side, there are usually clues that an e-card may be trouble. Be suspicious of any greeting with spelling errors or without your name on it. Also, check the URL of any link contained in the e-card and only click on sites you trust. You can't beat holiday e-greetings for convenience and versatility, but remember that if something looks odd about an e-card you receive, just don't open it.
No. 8 - Foreign Lottery Scams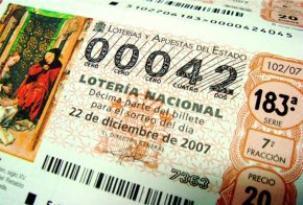 Winning the lottery may be the only way to recover from holiday overspending, which is what scammers are counting on when they send out "You've won!" notices to people from fake foreign lotteries. The notices are usually accompanied by a request to send some portion of the alleged win, usually to cover taxes or processing fees. In other cases, "winners" are mailed a check and asked to send only a portion of the money back. Once they send the money — usually several thousand dollars by international wire transfer — they realize that they've been scammed.
There are a number of ways to avoid falling victim to international lottery scams. For starters, keep in mind that legitimate lotteries do not ask their winners to pay up-front fees. Also, be suspicious of any check sent to you by someone you do not know. If you do receive one, be sure to investigate the sender before you cash it and to wait until the funds have cleared the sender's account before you celebrate.
No. 7 - Gift Cards With Nothing to Give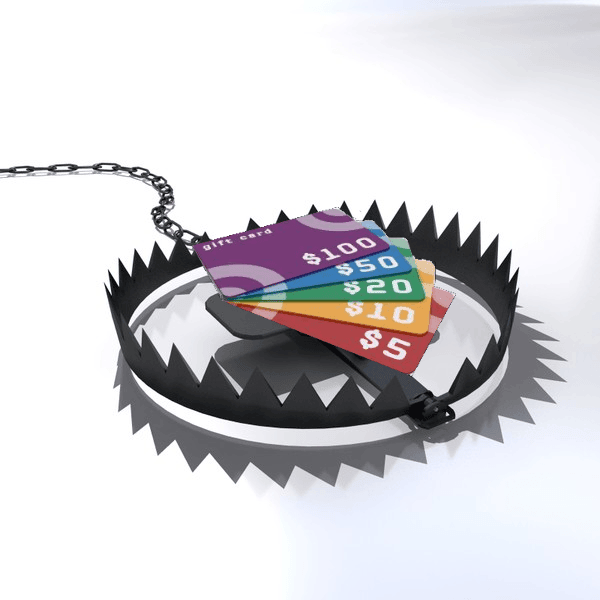 Gift cards have become the present of choice for many holiday shoppers. However, not all gift cards are created equal. A favorite trick of scammers is to swipe the information from gift cards on display in stores and then periodically check to see if they've been activated. Once active, the thieves can use the cards to shop online. Bogus gift cards can also be sold over the Internet. Scammers simply sell their cards at online auctions for less than the stated value of the card. But when the card arrives in the mail, the purchaser soon realizes it has no value. Such scams are difficult to trace, since thieves can create temporary user accounts. Keep your gift cards safe during this holiday season by purchasing them directly from reputable stores instead of online auctions.
No. 6 - Holiday "It" Gift Deception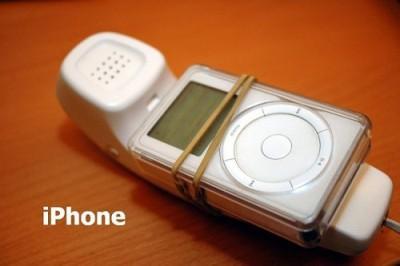 Every year it seems that there is one book, toy or designer item that all the kids want for Christmas, Hanukkah or Kwanzaa. However, those items are invariably gone from retailers' shelves as soon as the holiday season approaches. So, what are desperate parents to do? Many turn to fly-by-night retailers offering the "it" gift just in time for Christmas. It sounds tempting, but often the gift never arrives and parents are left holding an empty bag. They may also become victims of identity theft by the unscrupulous merchants. To avoid gift scams, only shop at retailers you know and trust, go directly to their Web sites rather than responding to an email or pop-up advertisement, and use a credit card rather than debit card or other form of payment. With a credit card, you're less likely to have to pay for fraudulent charges.
No. 5 - Fake Charity
The holiday season is prime time for charities to send out emotional appeals for giving. But do you know exactly who you are donating to? The past few years have seen a rise in the number of fake charities, many of which claim to support popular issues such as homelessness, child welfare or disaster relief in order to drum up support for their scam. But once these bogus charities receive their contributions, they disappear just as quickly as they formed. To avoid being taken by unscrupulous scammers, only give to reputable charities and always go directly to their Web site to make the donation. If you do give in person, never give cash and be sure the charity is tax exempt by the IRS.
No. 4 - Holiday Hackers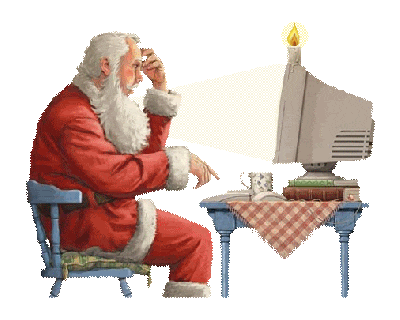 With the explosion of online holiday shopping in recent years, more and more people are falling victim to hackers who send scam emails disguised as notices from well-known companies. The email usually asks the recipient for their account information in order to confirm an order or shipping address. Once the account details are provided, hackers are free to shop online with impunity.
According to the U.S. Department of Justice, there has been a dramatic increase in holiday-themed hacking in 2008, with nearly 5 percent of recipients responding to the cyber-thieves. To protect yourself, never respond to emails asking for your personal financial information.
No. 3 - Holiday "Help" Wanted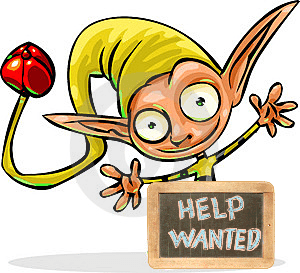 A lot of people take part-time jobs during the holidays in order to make extra cash. But for some, a holiday job can be a ticket to the poor house. A typical bogus advertisement offers quick cash but very little information about the company. Once a job-seeker responds, he or she may be sent a check along with instructions to send a portion of the money to someone via wire transfer and to keep the rest. They are often told that they will need the money to complete whatever assignment they have applied to do. It seems like a great deal until the "employee" realizes that the check is no good and they've sent money to a stranger who is no longer taking their calls. The best bet for protecting yourself against a holiday job scam is to follow the age-old rule: if it sounds too good to be true, it probably is.
No. 2 - Holiday Grab and Dash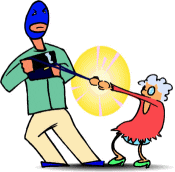 Not all holiday scams are high-tech. Some of the most bold and heinous crimes committed during the holidays are good old-fashioned purse snatchings, pocket pickings and laptop swipes. People tend to be friendlier and more trusting during the holiday time, and public places are often more packed with holiday shoppers and merry-makers. This makes for a perfect storm of criminal activity. Stealthy thieves can make off with someone's valuables in the blink of an eye and then disappear into the crowd. Even if the victim is aware of the theft immediately, he or she may not react quickly enough to catch the thief. But perhaps the worst thing about such crimes is that they almost invariably lead to identity theft, which can have far more devastating consequences than the loss of a wallet full of cash. Stay safe and secure during the holiday season by remembering to keep an eye on your valuables as you shop, dine and socialize.
No. 1 - Lecherous Holiday Lenders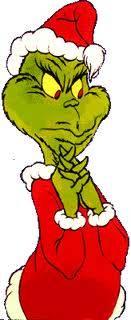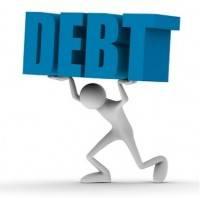 Some people are so cash-strapped during the holiday season that they'll turn to desperate measures to come up with a little extra purchasing power. They may be lured in by slick Web sites or phone calls from con artists who promise quick cash and guaranteed credit, even for those with less-than-perfect credit histories. The catch with these scams is that borrowers must pay a fee up-front before they can receive their loan. And once they pay up, the "lender" simply disappears.
These advance-fee loan scams have been around for many years, though they have enjoyed a recent surge in popularity due to the anonymity offered by the Internet. To avoid falling for a bogus loan or credit deal, be suspicious of any offer of credit without a credit check and keep in mind that a legitimate lender's fees will be made clear in writing.
So beware of anything that seems too good to be true. The Grinch is a smiling person with an open hand. Thanks to Investigation Discovery (ID) for the great list.